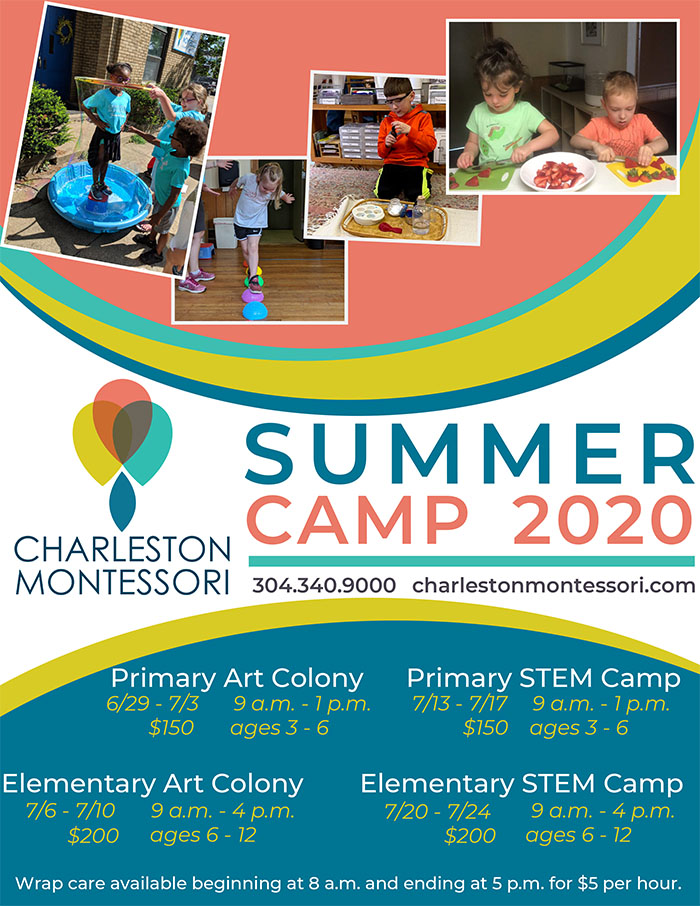 The Art Colony camps provide children with experiences in dance, art, crafts, music, and other creative arts from artists throughout the Charleston area. Montessori elements of independence, choice, and responsibility carry over into the Summer Camp environment.
The STEM camps provide children with enriching experiences in science, technology, engineering, and math from experts throughout the Charleston area. The hands-on activities prepared by the instructors will promote creativity, movement, cooperation, and collaboration.
Wrap care is available before and after camps beginning at 8 a.m. and ending at 5 p.m. for $5 per hour.